Information
Featuring the ultimate in air control directly at the nozzle with Iwata's newMicro Air Control (MAC) Valve, the Hi-Line Series doesn't just change the air pressure instantly - it changes the way you airbrush.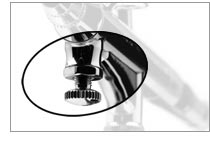 The Micro Air Control (MAC) Valveenables tiny tweaks of the air flow right where your hands are working without having to move away to your compressor regulator, which only allows much cruder adjustments in comparison.
Lets users spray a coarse stippling effect to full atomisation with a quick turn


For fine line or detail work, it can be adjusted to create the optimum airflow for maximum control of the paint output


By fully opening the MAC Valve, the airbrush can quickly be cleaned during colour changes or for wide background spraying
The HP-AH has a 0.2mm needle and nozzle and a 1/32oz (0.9ml) gravity chamber. It is ideal for retouching or where small quantities, even a single drop, of paint is required. The HP-AH has all the new features of the HP-A Plus, plus the unique new MAC Valve.
The HP-AH is excellent for these applications:
Photo Retouching
Nail Art
Illustration
The HP-AH features:
0.2mm nozzle
Gravity-feed with 1/32oz (0.9ml) body cavity
Dual-action
Internal-mix
Fine detail to 3/4" (0.2mm to 20mm) spray pattern
The unique new MAC Valve enabling fine adjustment of the airflow at the head of the airbrush for more control of stippling, fine detail and finely atomised background spraying.
Dual-purpose, cutaway and pre-set handle for easy clean and precise control of paint flow
PTFE solvent-proof needle packing for automotive or other solvent-based paints
Larger threads on the nozzle give a more secure fit and better centering of the nozzle
Single-piece auxiliary lever/needle-chucking guide provides easy assembly